Curriculum » Summative Benchmark Assessments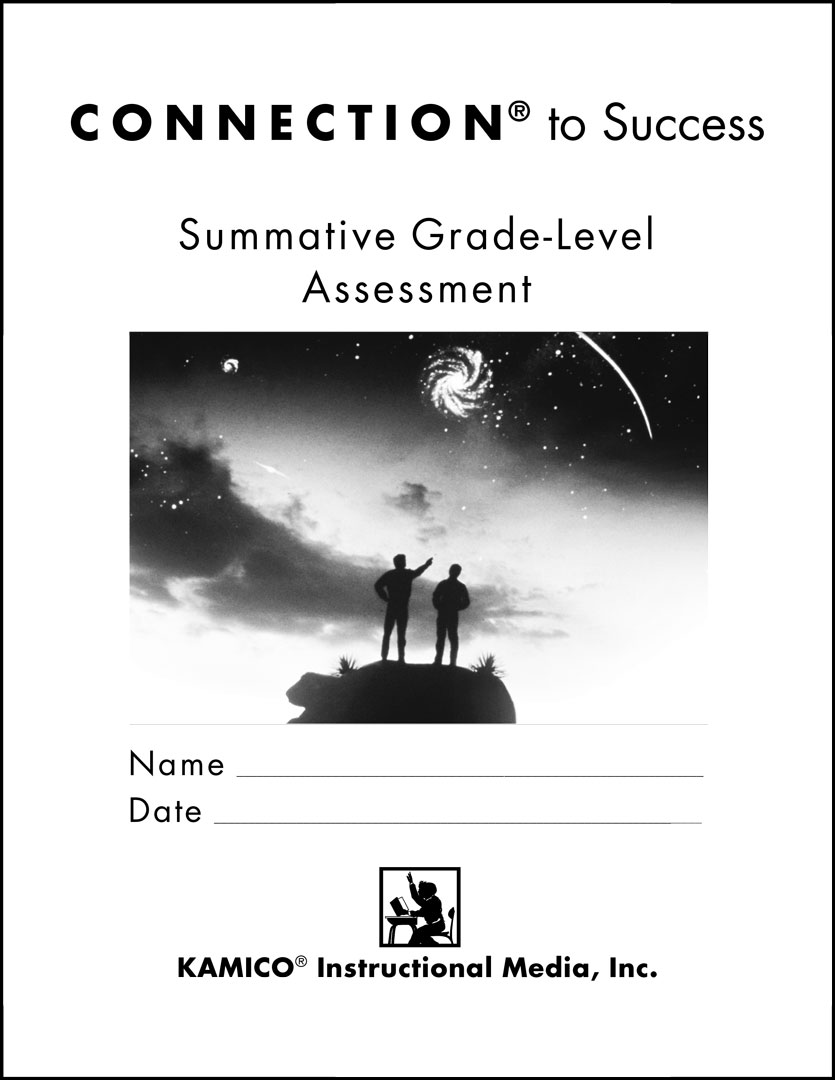 CONNECTION® to Success Grade 8 Math Summative Grade-Level Assessment
LICENSE AGREEMENT: The user acknowledges that no part of this resource may be reproduced, stored in a retrieval system, or transmitted in any way or by any means (electronic, mechanical, photocopying, recording, or otherwise) without prior written permission from KAMICO Instructional Media, Inc., with the following exceptions: 1) Reproduction of these materials by an individual parent/guardian for one child and not for commercial sale is permissible. Reproduction of these materials for a classroom, grade level, school, or school system is strictly prohibited. 2) The user may store downloaded PDFs on a hard drive or on an internet-based remote server that is password protected and accessible only the the parent/guardian. This resource may not be distributed online or uploaded anywhere it can be publicly found and downloaded.
SKU: SGLA8M
Is your child mastering grade 8 math skills? Will (s)he be ready to move forward to Algebra I?
Go Back
Details
KAMICO® Instructional Media, Inc.
Presents

Grade 8 Math
Summative Grade-Level Assessment
Evaluate your child's academic achievement.
►Ensure that your child masters grade 8 math skills
►Evaluate your child's learning to determine skills on which (s)he needs reinforcement or remediation
►Use test results to set improvement goals
►Verify that your child has the foundation to begin Algebra I math instruction
►50 questions created specifically to assess your child's grade 8 math skills